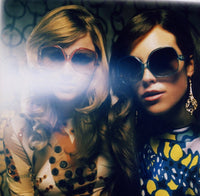 Jewelry Therapy
Your the girl who knows what she likes. You dont stand for the ordinary and fall in love with extraordinary. Its hard being you in a world where jewelry looks the same.
Come lay on our couch and tell us your problems and trust we have got your back because you are our kind of girl!
We have spent the last 25 years setting the trends for beautiful, unique, well crafted jewelry and you love us for that.
And we love you because when we see how you style our jewelry we become inspired! Its like jewelry therapy - we help you, you help us and so on and so on....
Follow us on Facebook and Instagram to get the details.
Sign up now!
Unique. Handmade. Empowering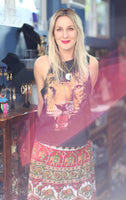 Welcome!
Welcome to the world of Double Happiness Jewelry & Home.
"I'm so excited!"
" I feel so good"
"I get so many compliments when I wear your jewelry"
For the last 18 years (feels like yesterday) this is what I hear about Double Happiness Jewelry.
I just love that I can make jewelry and accessories that make people happy and feel good about themselves.
And that is Double Happiness. Its a karmic chain reaction. When we feel good, we respond to our world with kindness, patience and love. When people who we react with receive this good energy, they in turn respond to their world with good energy. And so on and so on. Its pretty special don't you agree?
So, welcome to our world. We are committed to creating high quality, unique, empowering product for you, your friends and loved ones. ONLY on this site will you find exclusive deals, limited quantities and things I become obsessed with that I want to share. 
 Its the world of Double Happiness, and its a fun place to be.